Uhh, isn't this what they said NOT to do?
Great pics, BTW
- Chris

1967 Std 4 speed conversion
1989 Merkur XR4Ti
---
Answered my own question.
http://www.cnn.com/2017/08/10/health/ho ... index.html
"The only time you can look at the sun with your naked eye is A) if you're in the path of totality, where the sun will be completely covered by the moon, and B) during those two minutes or less when the sun is completely covered."
- Chris

1967 Std 4 speed conversion
1989 Merkur XR4Ti
---
Yep! The rest of the time I had the special glasses and all that. So it was all the more amazing to be able to actually look right at it.

As it got closer and closer to totality, you could tell the light was gradually getting dimmer, but the very last few seconds it darkened and cooled down very quickly. Surreal.
-Andrew Chenovick
Photo/Video guy for
WEST COAST CLASSIC COUGAR, INC.
Side Gig:
FLYING A PHOTOGRAPHY
RIDES:
-1968 Mercury Cougar: original family owned, Polar White, 289-2V, auto, AC / "Snowball"
view project thread
-1973 Opel Manta: 1.9L, 5-speed (restored)
-1991 Mazda Miata: fun driver
-1992 Volvo 240 wagon: classy hauling machine
---
Registered Member
Posts: 514
Joined: 16 Jan 2015, 11:10
Location: Holland, MI
Royce, I'm hoping everyone is ok? Sorry to see that.
Gary Hill
Pole Cat
1969 XR7 390 S code 4bbl C6 3.0 TrueTrac rear end
---
Yeah, it was a totalled Eclipse.
SPLINEHEAD

wrote:

↑

23 Aug 2017, 12:52

Royce, I'm hoping everyone is ok? Sorry to see that.
1968 GT-E XR-7 W code 427 Augusta Green / Saddle
1968 XR-7 R code 428CJ Ram Air Red / Black
1910 Model T Ford Touring Red / Black
1914 Model T Touring Maroon / Black
1915 Model T Ford Touring Black / Black
1917 Model T Ford Torpedo Runabout Green / Black
XR7-G Registrar
---
Great photo collage, Andrew. And "surreal" is the right word. It may have been my imagination playing tricks on me, but I swear all of the birds went quiet and the herd of cattle standing by us got a bit agitated at totality - definitely a different moo than before totality. Very eerie feeling. The horizon for 360 degrees (Nebraska is rather flat) had that twilight red glow with black sky overhead. We saw the "diamond ring" before and after totality, but not Bailey's Beads (mirage caused by sun's corona projecting through mountains/valleys on moon).

The next one for US will be in 2024 - diagonally from Texas to Maine. I recommend it, but you really need to see the totality - the difference between even 99% and totality is orders of magnitude.
---
I wonder if the air temperature really went down that much or if it was just like stepping into the shade from full sun? We have a mountain to the west that the sun sets behind. It really cools off when it goes behind that horizon, maybe it was like that?
Bill Basore, Editor / Publisher
Legendary Cougar Magazine
Currently in the Cat House
'67 XR7 GT 390 4 speed, AC, AM FM, Lime Frost Green
'68 XR7-G 428CJ C6, Tilt-Away, AM, Black Cherry
'68 XR7-G 390 4 speed, Sunroof, Cardinal Red
'68 XR7 GT-E 427 C6 AM Cardinal Red
'68 XR7 resto mod 351W, soon to be AOD, Black Cherry
---
Registered Member
Posts: 4330
Joined: 25 Dec 2010, 20:35
Location: Sumter, South Carolina
The temperature drop here was amazing. It didn't last long but you could definitely feel it. I'm blessed to have been able to share this experience with my wife and our youngest son. I picked up Ian from school so we could watch it and my wife was dismissed from Jury Duty with enough time to get home. We had made plans in advance for both of us to be off of work for the Eclipse and then she received her Jury Duty notice. In the end all worked out well. Family and friends came over and we experienced totality together
Steven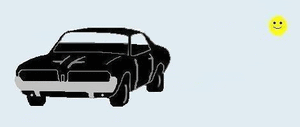 Our Cougars

1967 Standard
Dan Gurney Special
6.5 Litre, Black / Black, AC Whisperaire, Am/FM, Sports Console,
Front and Rear Bumper Guards, Clock

1968 XR7-G
302 4V, Lime Frost / Black Leather, AM/FM, Black Vinyl, Tilt-A-Way
Heavy Duty Suspension, Power Disc Brakes, Rader Wheels
1968 XR7-G Hertz
390 4V, Black Cherry/ Dark Red Leather, Black Vinyl, Sunroof, Tilt-A-Way,
Cruise, Rear Defrost, AC Whisperaire
1968 Convertible Conversion "Top Cat"
Standard, 302 4V, XR7G Console, XR7G Front Valance, XR7S Taillight Bars
---