Registered Member
Posts: 4351
Joined: 25 Dec 2010, 20:35
Location: Sumter, South Carolina
Is anyone else seeing this message after posting? My post get added but I still see this message.
Steven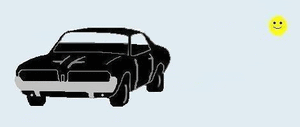 Our Cougars

1967 Standard
Dan Gurney Special
6.5 Litre, Black / Black, AC Whisperaire, Am/FM, Sports Console,
Front and Rear Bumper Guards, Clock

1968 XR7-G
302 4V, Lime Frost / Black Leather, AM/FM, Black Vinyl, Tilt-A-Way
Heavy Duty Suspension, Power Disc Brakes, Rader Wheels
1968 XR7-G Hertz
390 4V, Black Cherry/ Dark Red Leather, Black Vinyl, Sunroof, Tilt-A-Way,
Cruise, Rear Defrost, AC Whisperaire
1968 Convertible Conversion "Top Cat"
Standard, 302 4V, XR7G Console, XR7G Front Valance, XR7S Taillight Bars
---
---
I won't be able to get to it until later today, but I'll take a look. It's a warning--as opposed to a fatal error--so it shouldn't affect your ability to post, it's just annoying and shouldn't be happening.
It's not a bug. It's a feature.
---
Registered Member
Posts: 693
Joined: 05 Jun 2012, 21:13
I did. But, the post went through anyway.
---
I am getting the same error... I hate updates...
Bill Basore, Editor / Publisher
Legendary Cougar Magazine
Currently in the Cat House
'67 XR7 GT 390 4 speed, AC, AM FM, Lime Frost Green
'68 XR7-G 428CJ C6, Tilt-Away, AM, Black Cherry
'68 XR7-G 390 4 speed, Sunroof, Cardinal Red
'68 XR7 GT-E 427 C6 AM Cardinal Red
'68 XR7 resto mod 351W, soon to be AOD, Black Cherry
---
Did it to me yesterday too.
1968 GT-E XR-7 W code 427 Augusta Green / Saddle
1968 XR-7 R code 428CJ Ram Air Red / Black
1910 Model T Ford Touring Red / Black
1914 Model T Touring Maroon / Black
1915 Model T Ford Touring Black / Black
1917 Model T Ford Torpedo Runabout Green / Black
XR7-G Registrar
---
Just happened to me too which caused a double post.
1968 Standard, 302 2v, 3 speed.
Work in progress...
---
Okay, I'm taking a look to see what I can find out. (And posting this to see if I can reproduce the error.)
It's not a bug. It's a feature.
---
I see the errors you've been getting in the log, but I can't reproduce it by just posting, which works fine without throwing an error. If one of you who had the error could give me a link to the post that caused it, I may be able to see what's different about the affected posts.
It's not a bug. It's a feature.
---
1968 GT-E XR-7 W code 427 Augusta Green / Saddle
1968 XR-7 R code 428CJ Ram Air Red / Black
1910 Model T Ford Touring Red / Black
1914 Model T Touring Maroon / Black
1915 Model T Ford Touring Black / Black
1917 Model T Ford Torpedo Runabout Green / Black
XR7-G Registrar
---