---
$1, Bob!
T3
Yup, that guy, the hooligan.

How do you know someone is a pilot? Easy! They'll tell you!

Somewhere out there is a tree, tirelessly producing oxygen so you can breathe. I think you owe it an apology.
---
Registered Member
Posts: 542
Joined: 26 Feb 2015, 10:47
Location: WI
The photo's of it are in a different thread. It will be interesting to see how much a car that really isn't even hardly a car any longer gets sold for.
David Siedschlag
#16306 1967 Lime Frost S-code, Ivy gold interior built 11-1-66
3.25 Limited slip, 4-speed. Courtesy lights, sports console, whisper-aire, AM-8track, deluxe belts.
1989 Toyota truck, woodgas powered
22re 4x4
---
Can you point us to that thread? I couldn't find it. Thanks
---
---
"I think I can fix it."

Seriously, it seems only the passenger door and possibly the driver's side sill plate is all that has survived the wrath of it's hard life.
1968 Cougar XR7 GT-E
W-code 427E
Nordic Blue / Dark Blue Leather
sold thru David Bricker L-M; Hollywood, CA

1968 Cougar XR7 6.5 Litre
S-code 390 GT
Nordic Blue / Dark Blue Vinyl
---
Beautiful;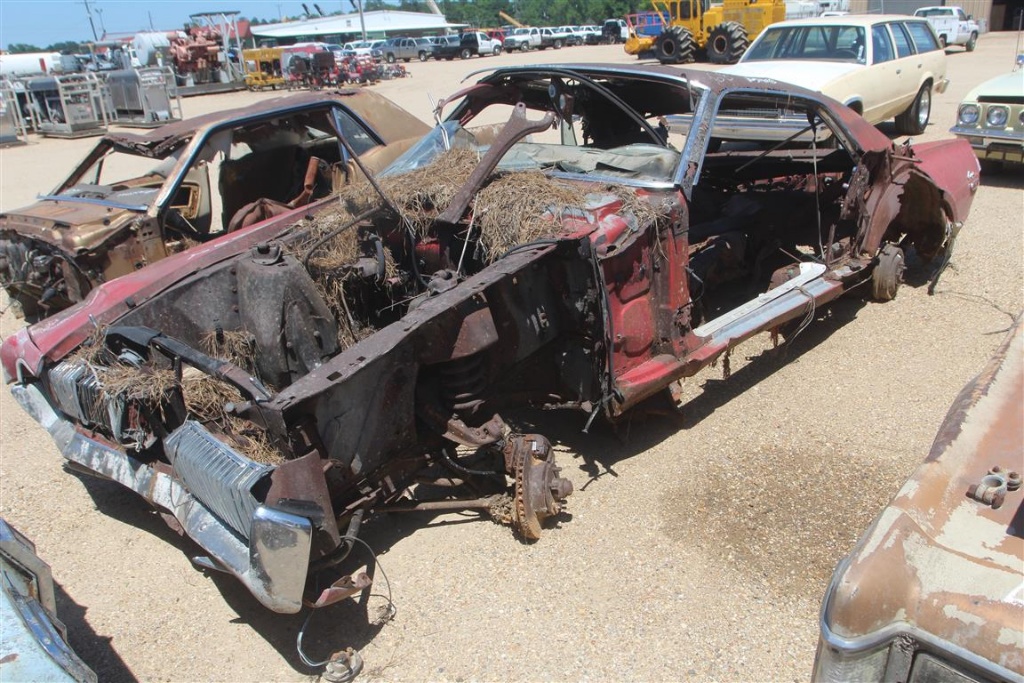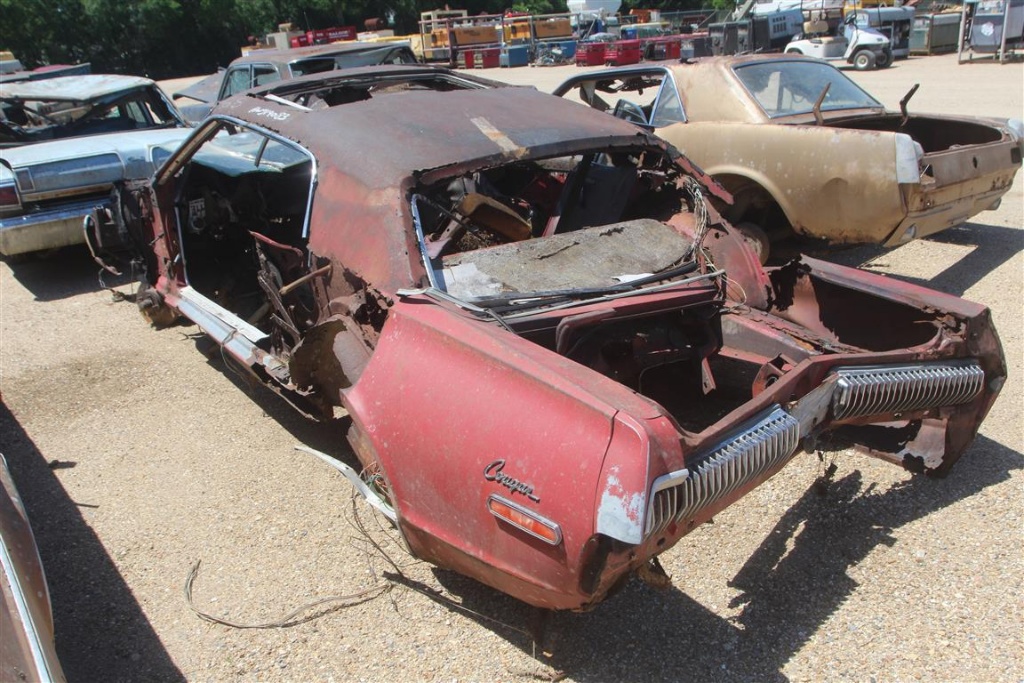 Er, I meant beat up...
Neal Jacobson.
1970 XR-7 White "Ginger"
1970 XR-7 Convertible Blue 351C 4V (For Sale)
1971 XR-7 Bright Blue with Blue "Up Beat" interior (For Sale)
1970 Standard 428CJ Competition Yellow The New Money Pit.
See ya on the hiways,
The political and commercial morals of the United States are not merely food for laughter,
they are an entire banquet
.
- Mark Twain -
---
Rust In Peace
1974 Dodge Dart - daily driver
1963 Thunderbird Z code - raven black/red
1968 XR7 F code - diamond blue/blue
1968 XR7 J code - black/red
1968 J code - madras blue/aqua
1968 XR7 X code - lime frost/dark ivy gold
1968 GT-E XR7 W code prototype no. 500033 - cardinal red/black
---
Anyone with an awesome set of tools could fix her up! LOL
Mike
1968 Standard Hardtop, Nordic Blue
302 F code, updated to 4V
Originally 1 of 2
ROTM May 2014
viewtopic.php?f=33&t=3854
C.A.T.S. Classic Cougar Club member #16-10
CCOA member #9618
---
that thing is toast.
1968 Standard, 302 2v, 3 speed.
Work in progress...
---