Several have traded hands while none have been added in a while.
J code / Sunroof:
This one is Saxony / black / black with sunroof. A nice restoration, well optioned too.
Link:
https://www.facebook.com/photo.php?fbid ... ater&ifg=1
$42000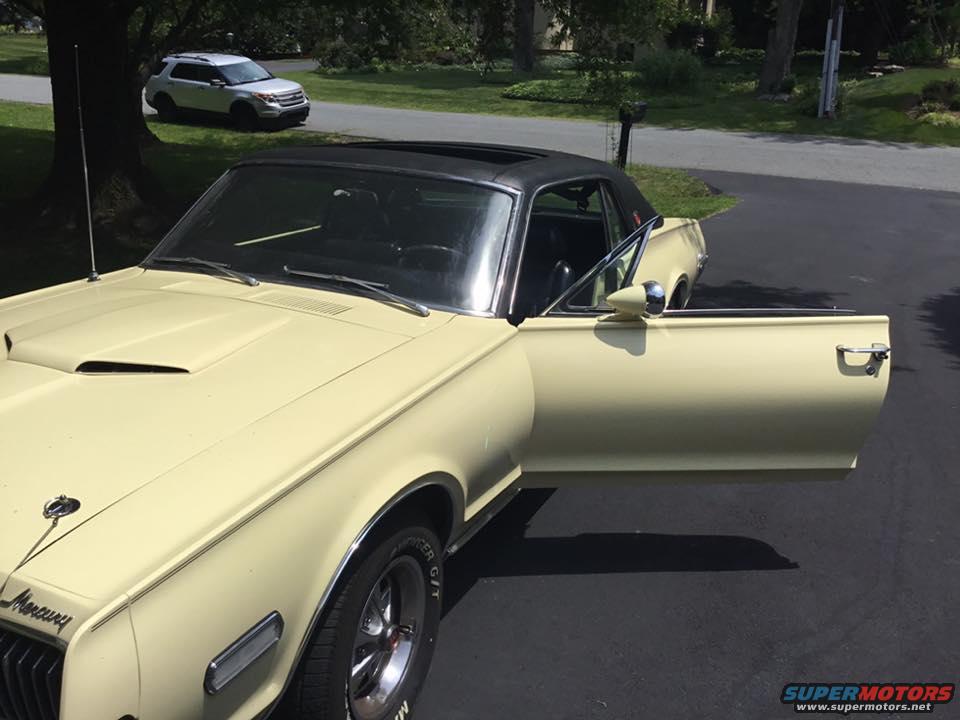 Now we have an X code XR7-G.
Augusta Green / No sunroof:
Original Rader wheels . Car is in registry. Call for details. Text 570-279-0121 for video ! Has "Born With" original motor , trans and original interior.
Come see it !
IS what it is , As is where is , no warrantee's $39,900
Info at:
https://www.ebay.com/itm/1968-Mercury-C ... 3781255641