Here's a few more:
Attachments

DSC_0168 (3).jpg (766.35 KiB) Viewed 722 times

DSC_0165 (4).jpg (717.95 KiB) Viewed 722 times

DSC_0161 (1).jpg (725.54 KiB) Viewed 722 times
Gary
---
Registered Member
Posts: 4360
Joined: 25 Dec 2010, 20:35
Location: Sumter, South Carolina
Great pictures Gary. Did you get any close up photos of the Cougars?
Steven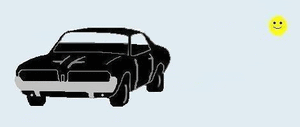 Our Cougars

1967 Standard
Dan Gurney Special
6.5 Litre, Black / Black, AC Whisperaire, Am/FM, Sports Console,
Front and Rear Bumper Guards, Clock

1968 XR7-G
302 4V, Lime Frost / Black Leather, AM/FM, Black Vinyl, Tilt-A-Way
Heavy Duty Suspension, Power Disc Brakes, Rader Wheels
1968 XR7-G Hertz
390 4V, Black Cherry/ Dark Red Leather, Black Vinyl, Sunroof, Tilt-A-Way,
Cruise, Rear Defrost, AC Whisperaire
1968 Convertible Conversion "Top Cat"
Standard, 302 4V, XR7G Console, XR7G Front Valance, XR7S Taillight Bars
---